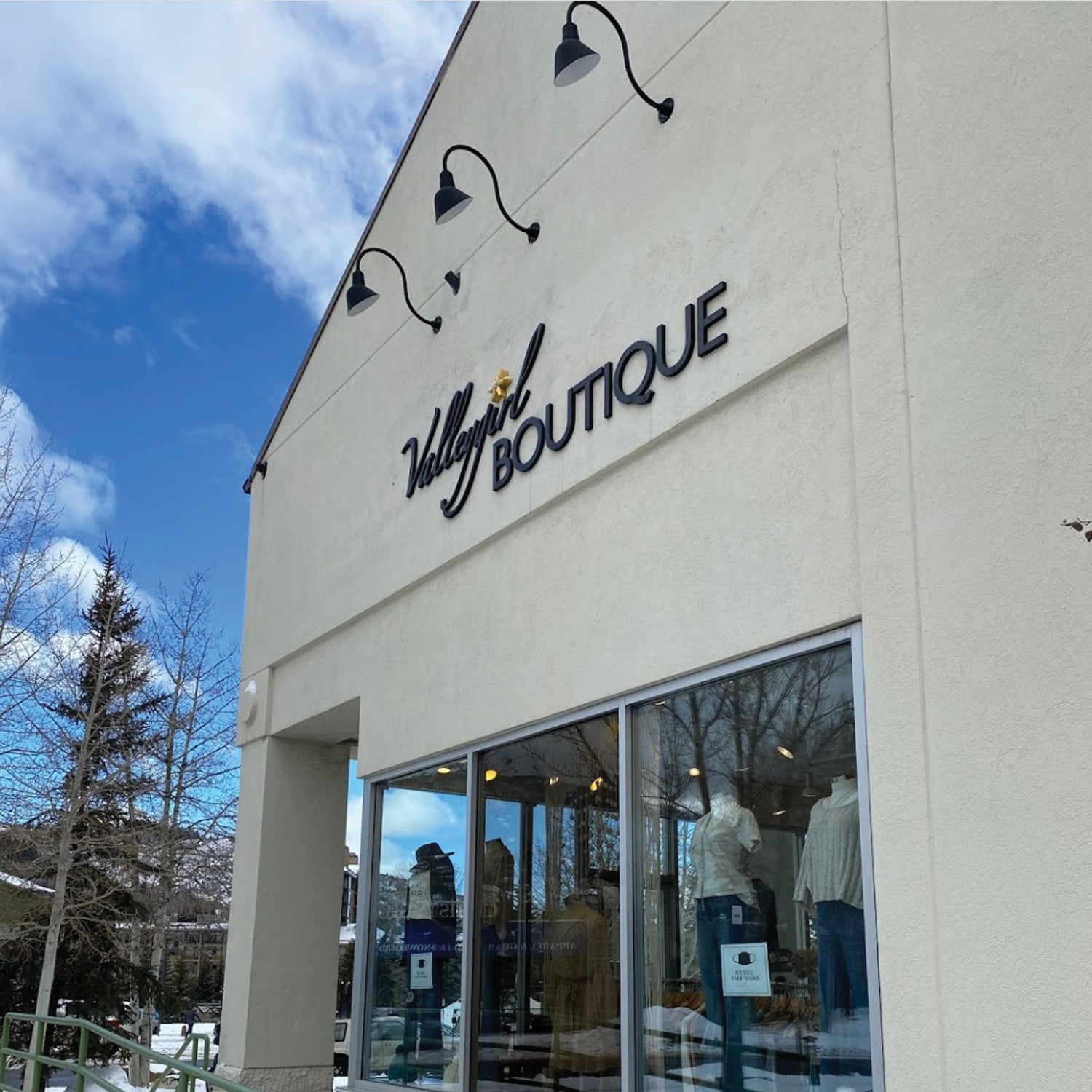 Valleygirl Boutique opens in Avon
2007
Valleygirl Boutique first opened in Avon, Colorado in 2007.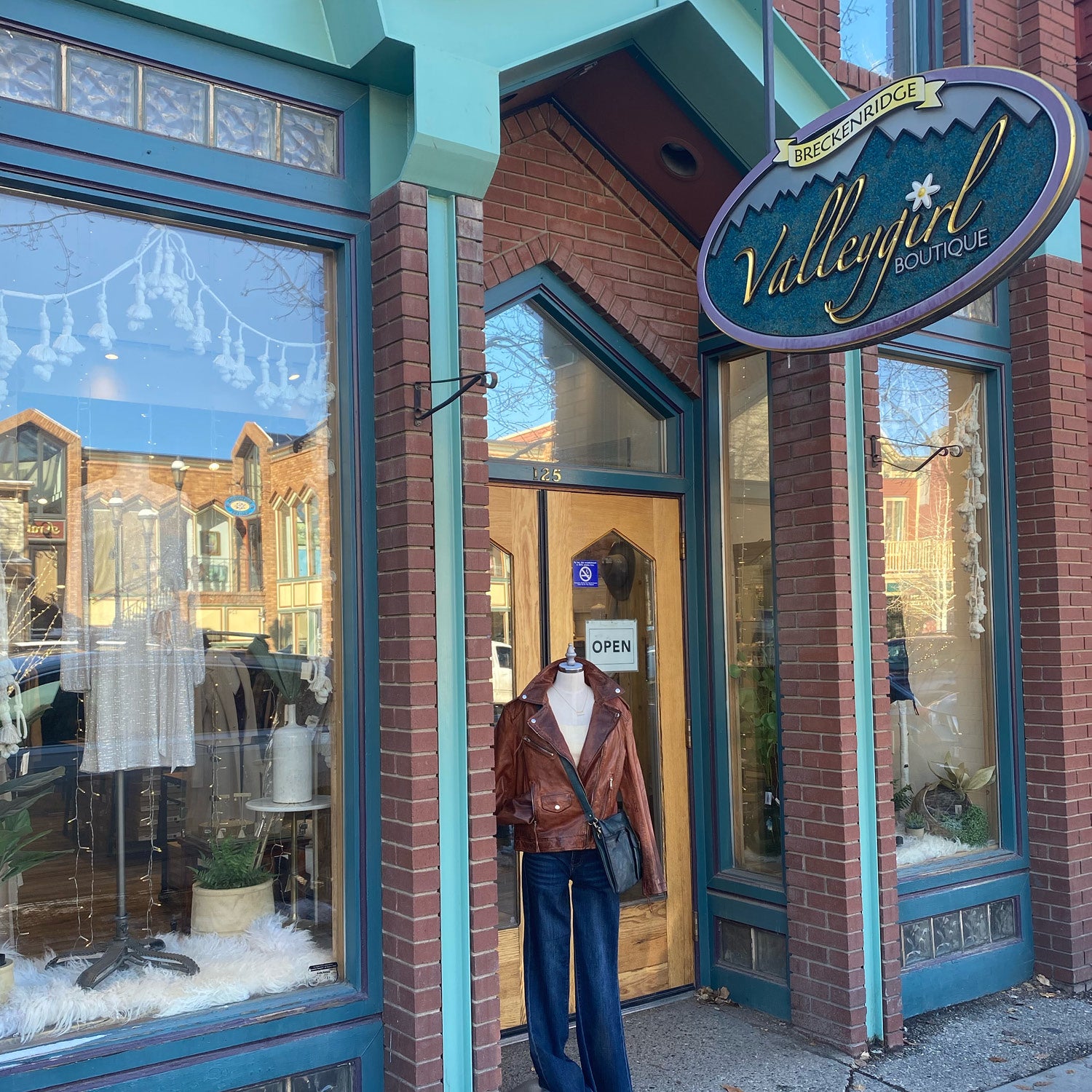 Valleygirl Boutique opens in Breckenridge
2008
The enthusiastic reception from both locals and visitors to the boutique in Avon encouraged Sandy and her husband, Bob, to expand into neighboring mountain towns. They opened a Valleygirl Boutique in Breckenridge, Colorado in 2008.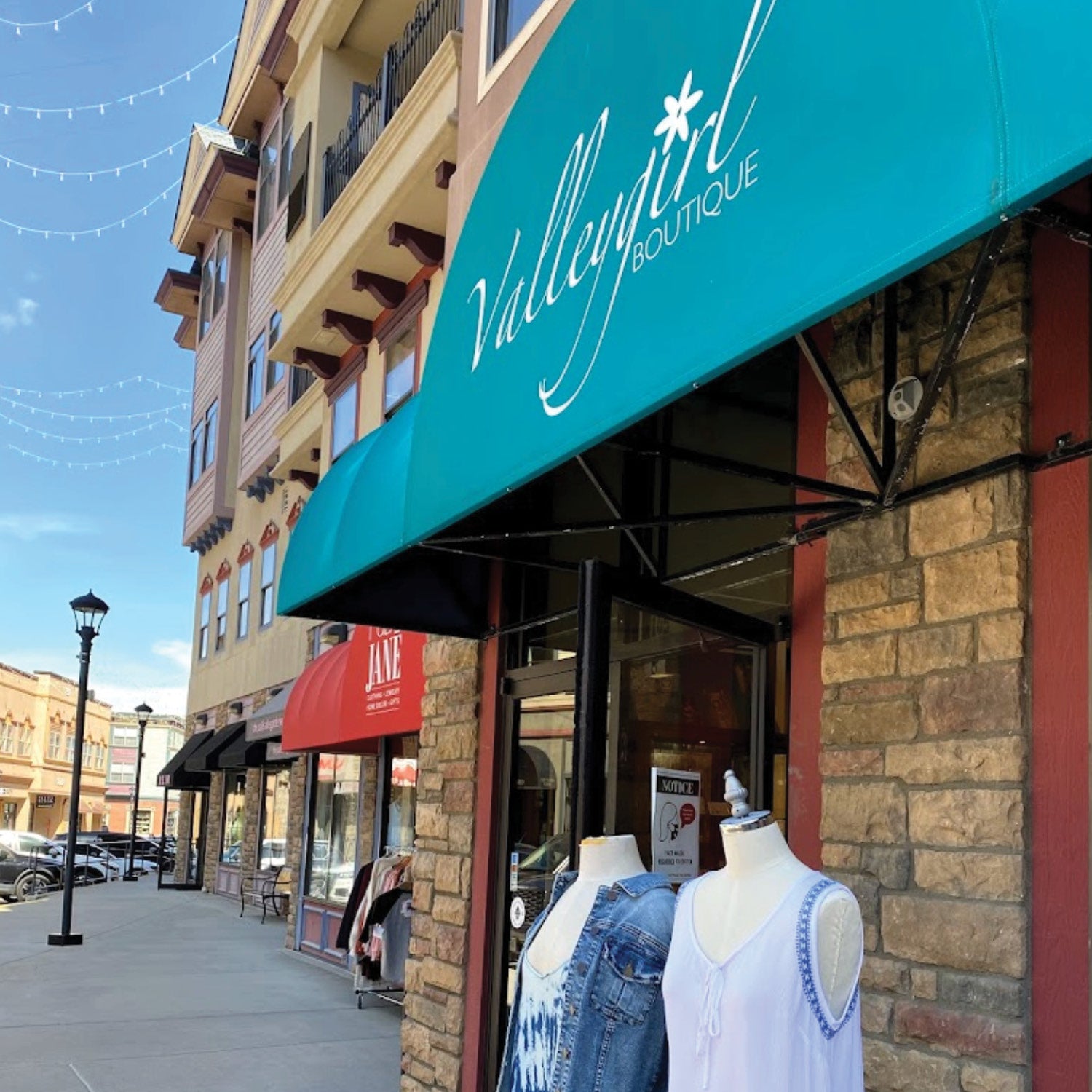 Valleygirl Boutique opens in Edwards
2012
The third Valleygirl Boutique opened in Edwards, Colorado in 2012.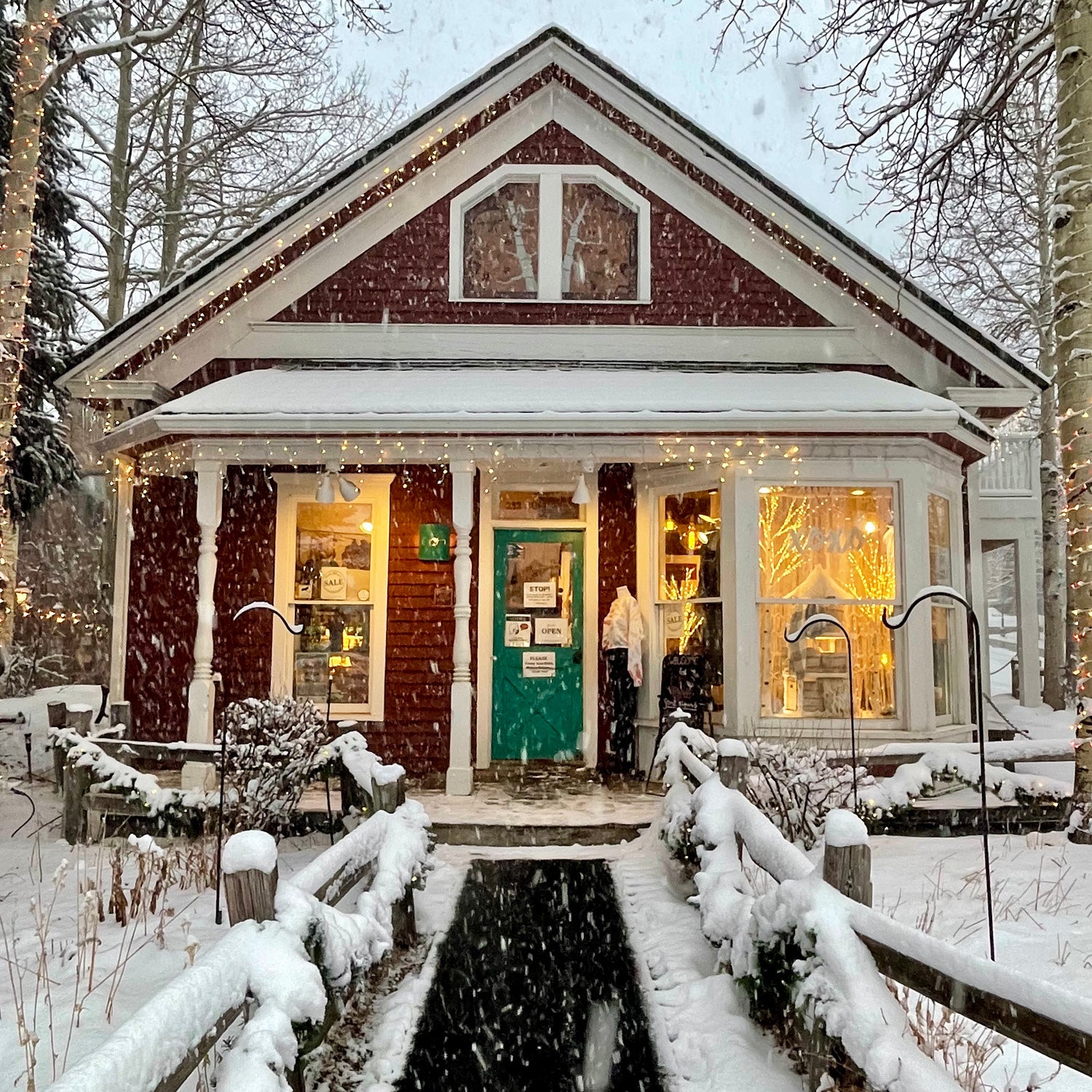 Ruby Jane opens in Breckenridge
2013
In July 2013, Sandy and Bob expanded again — with a fresh concept! They opened a new sister shop in downtown Breckenridge called Ruby Jane. In addition to clothing + accessories, this store offered a curated selection of items for the home and for the littles. Housed in a charming Victorian home built in 1890, the company preserved the character of this lovely building that is surrounded by a beautiful perennial garden.
Ruby Jane opens in Denver
2015
In November 2015, the company made an exciting move and opened a Ruby Jane nestled within the Highlands neighborhood of Denver, Colarado.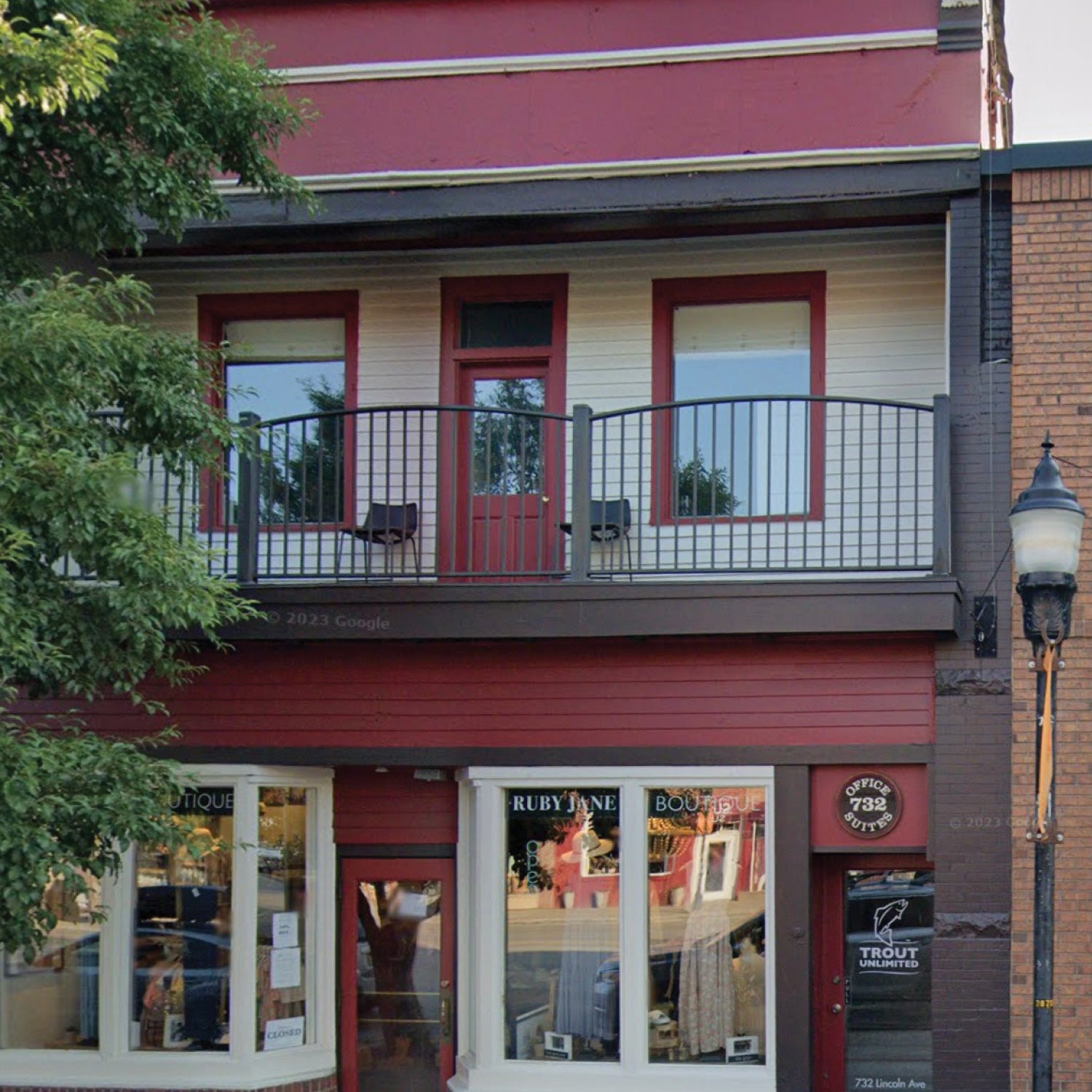 Ruby Jane opens in Steamboat Springs
2017
In the summer of 2017, the company grew once again and opened a Ruby Jane in Steamboat Springs, Colorado within a beautiful historic building in the heart of downtown.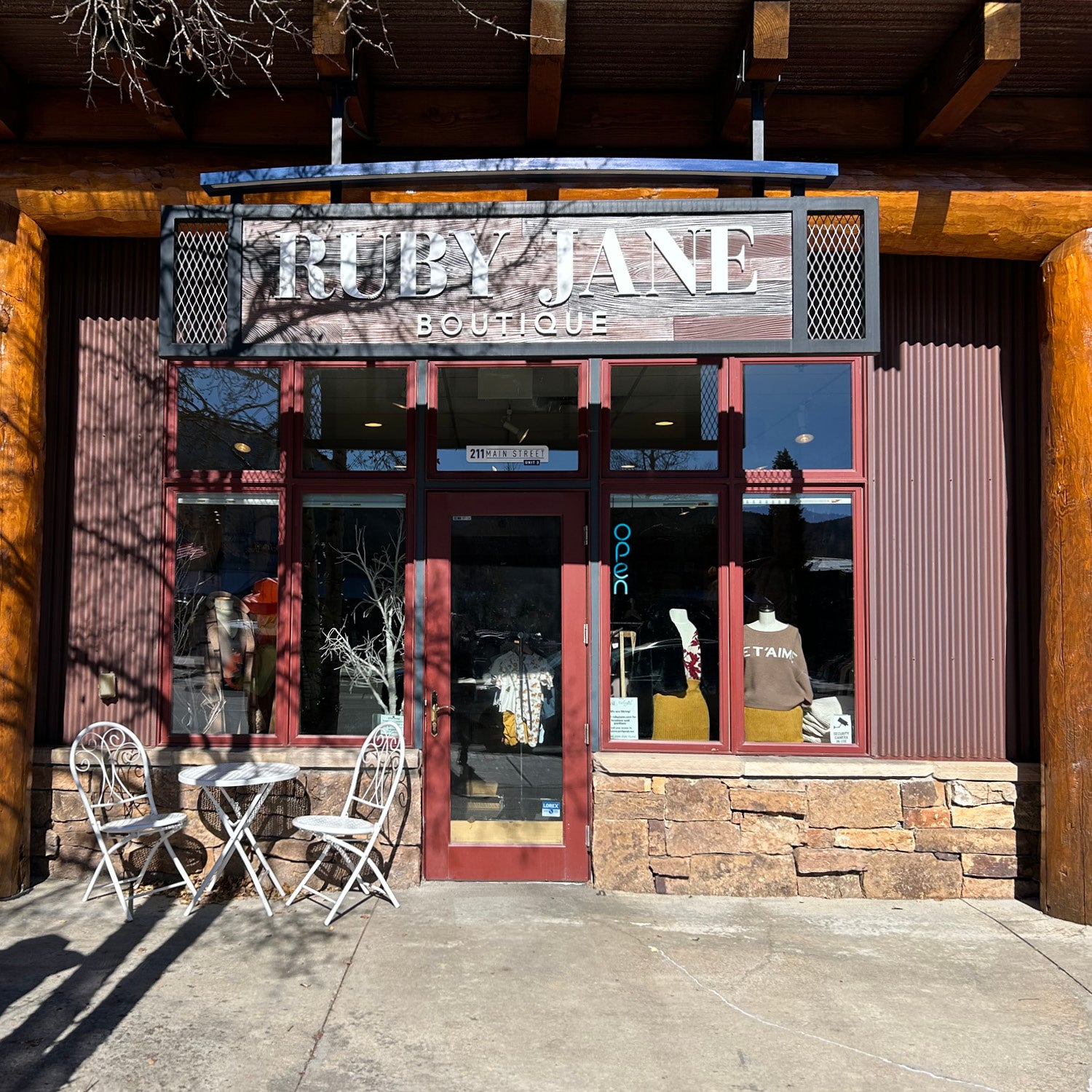 Ruby Jane opens in Frisco
2021
Just before the holidays in 2021, the company opened Ruby Jane on the popular Main Street in Frisco, Colorado.
meet our founder
Sandy Helt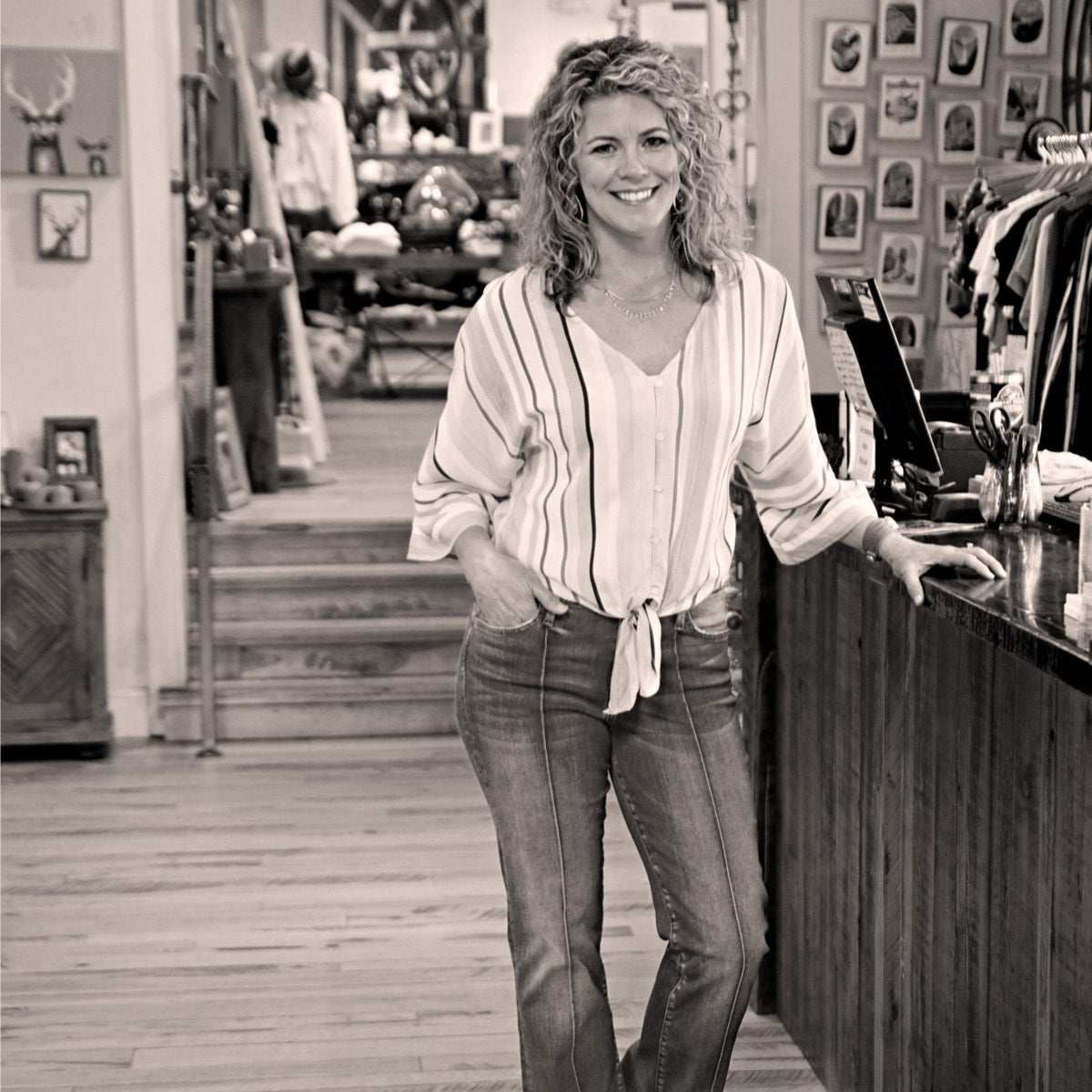 As featured in Mountain Women Magazine

Sandy is the creator and visionary behind Ruby Jane + Valleygirl Boutique. She is a fashion-forward thinker who has brought style, one store at a time, to Colorado's mountain town women. What started as a dream during her college years has resulted in a fabulous line of boutiques.
Crafting and creativity was a gift her mother shared with her and her sister as they grew up. It is where she believes her zeal for art, jewelry, and the fashion world came from and she is very grateful for the passion her mother instilled within her. During college, where Sandy was studying Pre-Med, she took an Entrepreneurship class as one of her electives. Sandy loved designing jewelry, a hobby she began while attending University. She decided that Entrepreneurship would be the anchor in achieving her successes in life. Owning her own business became the goal!
After graduating, Sandy began selling her own jewelry designs. She left her childhood state of South Dakota and headed to Colorado where she called Boulder her home for a short while and started her first business, Pearl Street Jewelry.
After she moved to Breckenridge, Sandy decided to make Pearl Street Jewelry a full-time gig. "I was very busy and looking for opportunities to sell at farmers markets and through the art show circuit in Colorado, New Mexico and Arizona while living the gypsy lifestyle out of my car. In the back of my mind though, I couldn't give up the idea of having a clothing boutique. The problem was I didn't have the means or I couldn't find a great spot in Summit County to start something up. It was through serendipity that I found the perfect opportunity in Avon."
A fair-sized but manageable space opened up in Avon and became the first Valleygirl Boutique, lovingly named for the women of the Vail Valley who began shopping there. "The name was perfect and attracted Vail Valley locals as well as tourists. I wanted to create a store that really appealed to people who lived in the area first and bring affordable fashionable wear to mountain town communities because there was really no place to find stylish clothing at moderate price points. I have always loved being a mountain girl, but I wanted to be a stylie mountain girl." 
It all started as a one-woman show when the first store opened in 2007 at the Avon location, and it was not all fun and fabulous. It was a bit more rough and tumble as Sandy broke her ankle two weeks before she opened, but she persevered and opened a second store a year later in Breckenridge. During that time Sandy still had her jewelry business but said, "it was challenging to keep up with both the business and produce my jewelry line. I still needed jewelry but after a few years, I relinquished that love and began supporting other artists who were creating unique pieces through sales in my store. I bring a wide variety of jewelry from different artists and try to find unique things to create an appealing selection." 
Ruby Jane was created to move away from the Valleygirl concept as Valleygirl Boutique was really intended more for the women of the Vail Valley. "I was excited about growing Ruby Jane as a new concept and include home decor, wedding gifts, a baby section, more shoes, and jewelry. Clothing, of course, is still the anchor but it is different from Valleygirl's offerings. I also really wanted to bring Ruby Jane to more mountain towns. I was very careful in selecting opportunities that made sense for our business model.
The Old Bay Street shop space and the building became available in Breckenridge. This really allowed me to branch out and take Ruby Jane from concept to reality. Another opportunity opened up in Denver Highlands and my sister was living down there. This allowed us to expand in the Front Range."
"We are a family run business, myself, my husband, my sister, my mother-in-law, my niece and sister-in-law have all been involved and still are.
"One of my favorite parts of operating Valleygirl and RubyJane is attending the markets. Buying trips are so fun. I love going to Market seeing what's new, meeting the designers, checking out new brands, labels, and new lines. I'm always trying to find something different, things that catch my eye. I try to shop at the market as an individual would shop at my store." 
"I have an amazing management team and I also love working in the stores. Each town, each store has its own identity. I love visiting each store and experiencing their differences and connecting with all of my staff. I am always waiting for perfect shop spaces to open and be ready to jump when I find the next right space."
Sandy Helt's entrepreneurial vision has helped bring jobs to women who love living in Colorado's mountain town communities. You can find Valleygirl Boutique in Avon, Breckenridge, and Edwards. Ruby Jane has locations in Edwards, Breckenridge, Denver, Steamboat Springs, and Frisco. You will find Sandy visiting each one of her locations and continuing her support of local women and smart growth into the future.