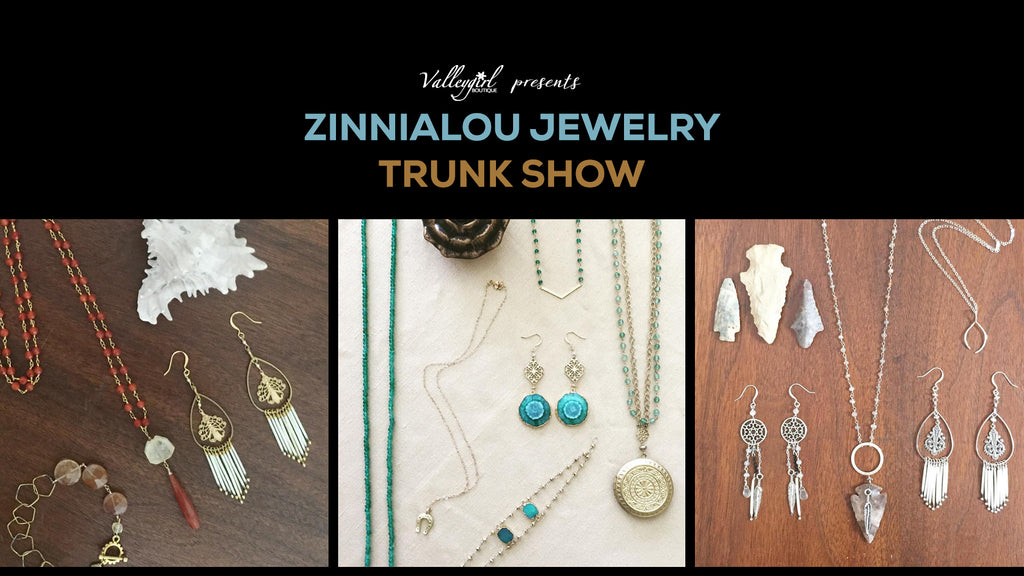 Join us as Shelly Lynch brings her beautiful jewelry line, Zinnialou, back to Valleygirl Boutique, Edwards. 

Shelly Lynch began crafting jewelry in 2010 after learning to cut stones in 2006. Her ability to cut stones along with her dedication to using original components such as porcupine quills and bullet shells enables her to create unique jewelry customize it for her clientele.

Shelly's southern roots have provided the inspiration for many of her pieces with the name of her company, Zinnialou, coming from her free-spirited aunt. Her inspiration for her jewelry line is derived from a perfect combination of music, nature & travel.

You won't want to miss this opportunity as the pieces will only be available during the event and we will be offering 20% off all pieces in her line!
Sign up for the event on Facebook here.